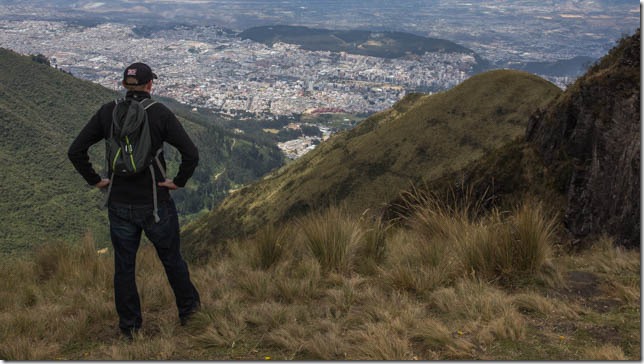 We went in search of high places in Quito. It's not hard when you're already at 2800m but we wanted a good look at the city.
We're near old town which has a lot of old buildings and most of them are churches. We're not big into churches so I limit us to one – The Basilica del Voto Nacional. Why did I pick this one? Because you can climb the tower for a view of Old Town.

It costs $2 to go up. At level 3 there's a big balcony with a decent view.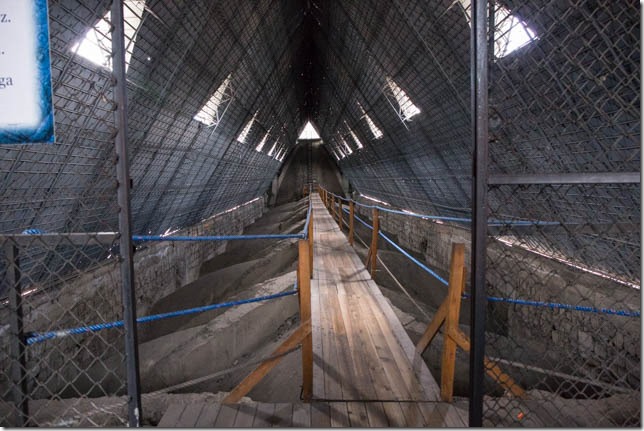 Then you walk across the wooden bridge which sits on top of the indside of the roof. It's pretty wobbly with small rope handles and then up a steep ladder/stairs.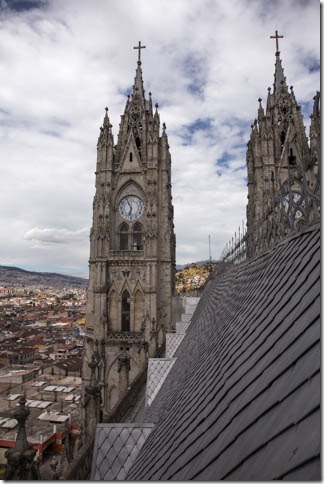 On this level you see the two towers and a bit of the city.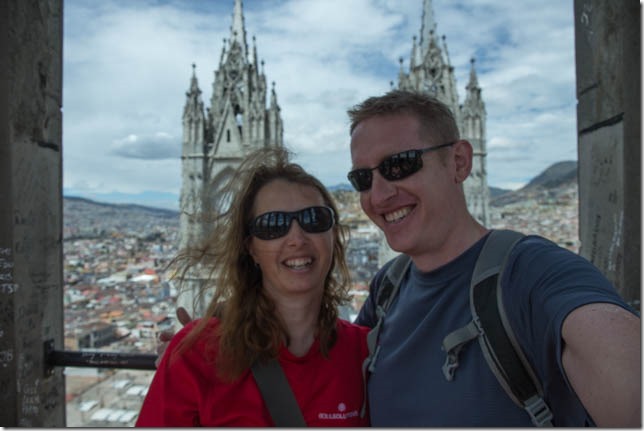 Then you climb up the tower. Really narrow treds and steep ladder/stairs to a pretty awesome view.Definitely worth $2.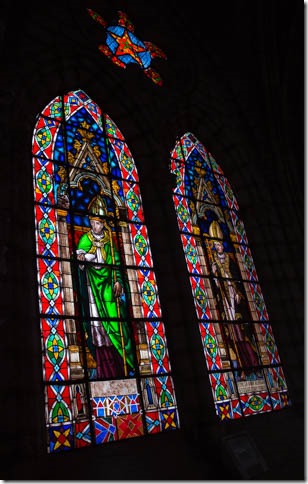 Hang here for a bit and then head down. Halfway down we run into one of the families from the boat who lost their luggage. Glad to hear they got it back finally!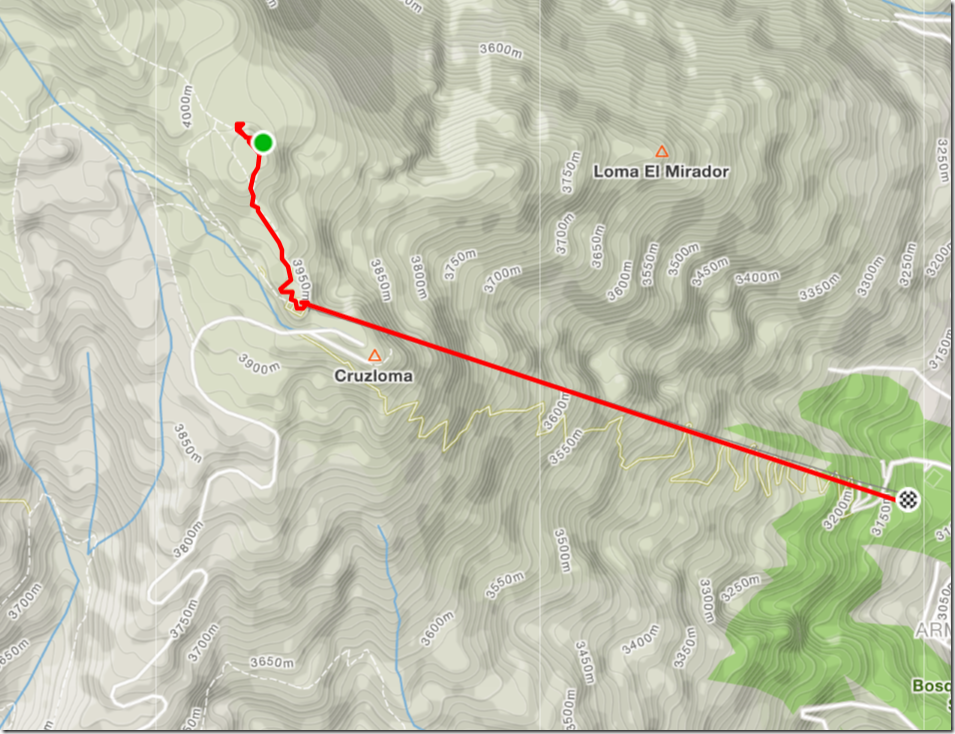 Next we catch a cab to the base of the Teleferiqo – the cable car up the mountain. If you're into down hilling you can take your bike up and down all day for an extra 8.50! It's a decent ascent up the hill.
There's a pretty decent view up here and you get a feel for how massive the place is. You can see the big skyscrapers of New Town which have a very different feel to where we're staying in Old Town – think we picked the right spot.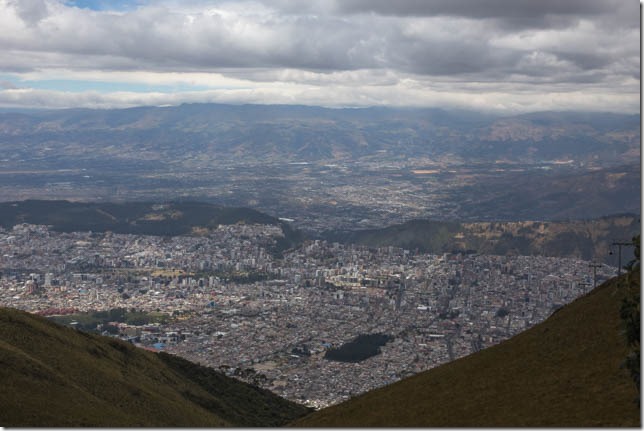 We wander up the hill a bit more for a better view and hit 4000m. You can keep going up the mountain for about 5k but we don't have much water or the enthusiasm for a hike like that at altitude today.
Head back down and check out the small amusement park before we jump in a cab back to our hotel.