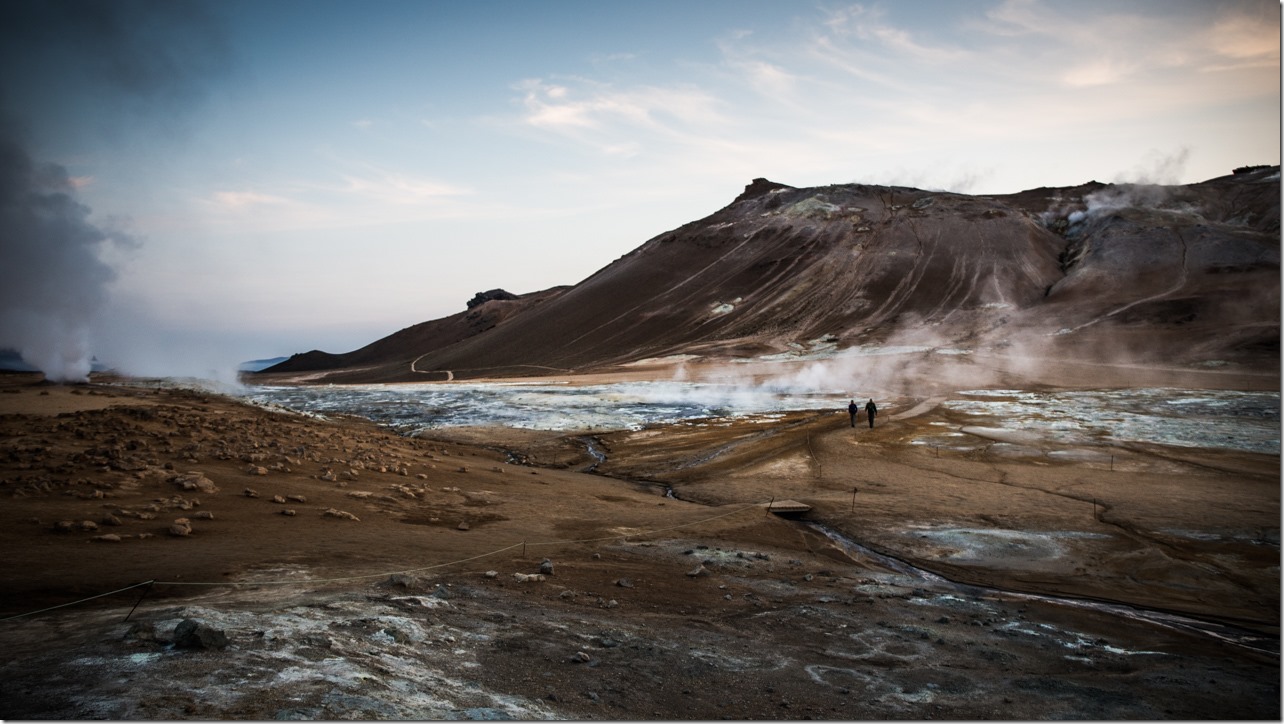 It was really overcast this morning so we took the opportunity of having the same hotel for 2 nights and getting some sleep. With the long sunlight hours we've been having long days on the road and we're both pretty tired. Things like riding around the lake I'd originally had on my list are out and hiking round a crater edge in fog is probably not the smartest of activities.
By the afternoon (advantage of long days) the sun is back out. It's new moon at the moment and this area is good for seeing the lights so I check the forecast and it's a 6! We decide this is our best chance as the forecast for the rest of the week looks bleek. So we head out looking for some good spots for photos.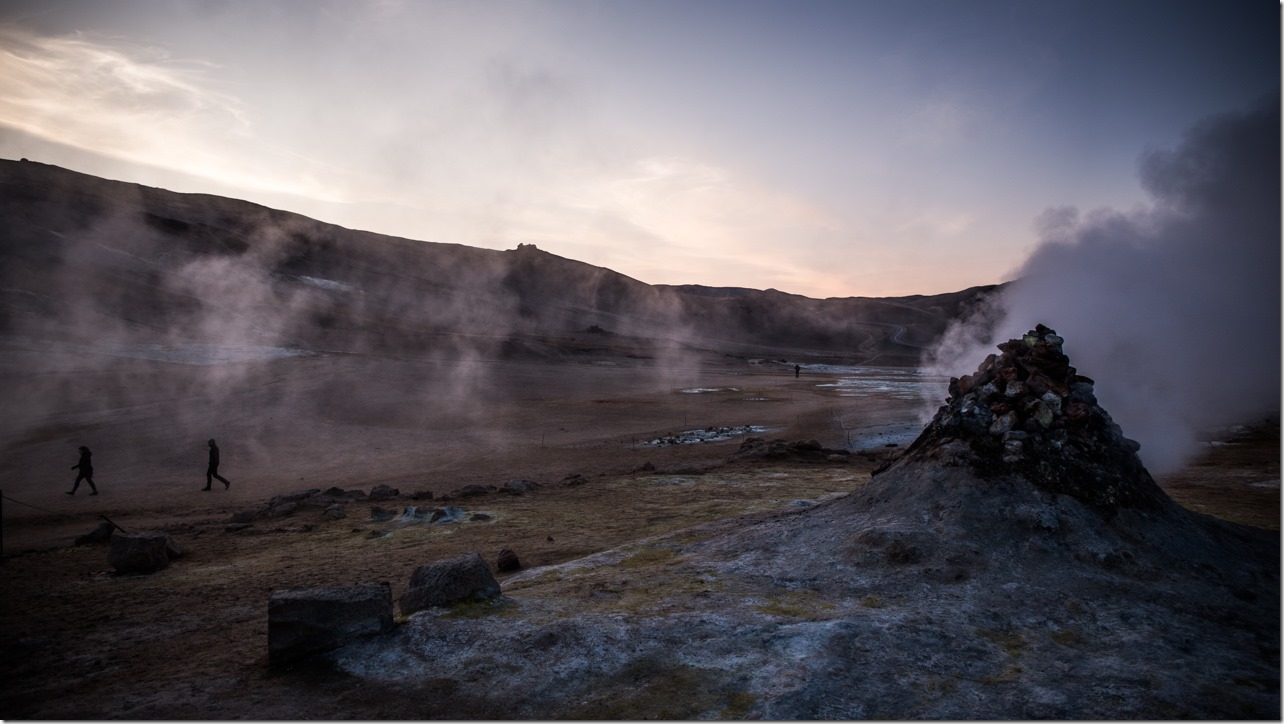 First up Hverarönd. It's a geothermal spot with bubbling mud, some hills and decent views in most directions. This could definitely add something to some green in the sky.
On the other side of the hill there's a decent look out spot- this will be our go to spot for elevation.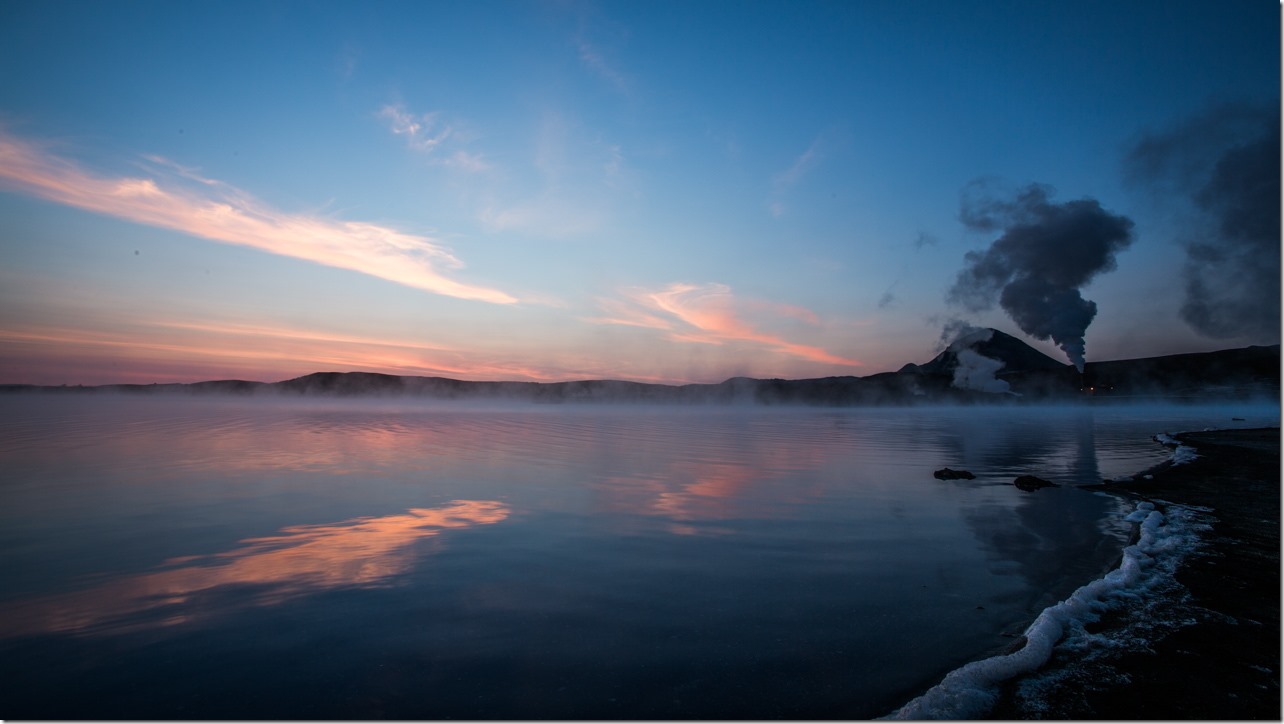 And the base of the hill there's geothermal activity and some water – great for capturing reflections in the sky.
Back to the hotel we head to wait for dark (even though the sun has just set) which will be about 10:30 onwards. Grabbing all our warm gear we head back out to spot 1. The carpark is empty and you can smell sulfar. Waiting, waiting for the light to go away we see a star. This is a good sign. Then a wispy white cloud appears to my left and suddenly it has a tinge of green. That's it! Out of the car with the camera and it's gone. Out to the middle of the geothermal plumes all rugged up and ready to go for the next bit of dancing green to appear and all of a sudden it feels like the geothermal plumes are on steroids, can't see a thing. Gonna have to move.
Back to the car and to elevation. Up here it seems worse – damn…new plan…get away from the geothermal area. We drive east. We soon realise it's actually fog. Driving, driving and then clear. Ok..now to find somewhere to pull over.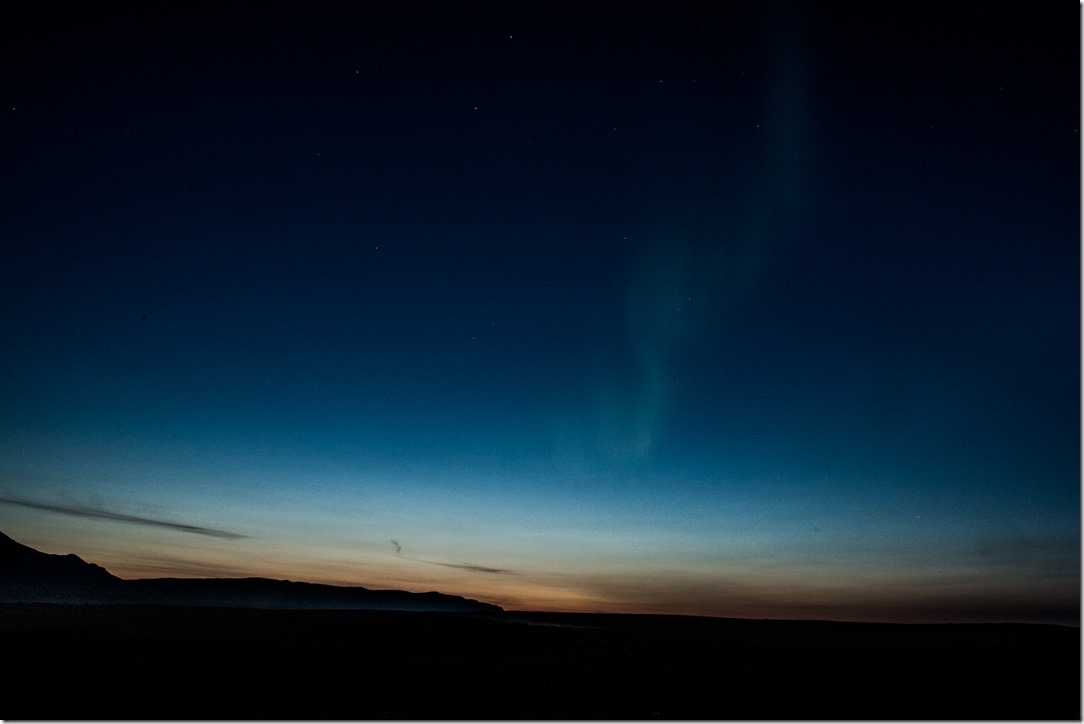 Now in the middle of nowhere with no real focusing aspect we wait.Wisps of green appear but it's still not quite dark enough at 11pm. We know it's there for sure now as we can get it on camera. Now to wait for darker skies. The fog has other ideas and is starting to chase us so back to the car. Head back through town and try north, still fog. We hit gravel road and turn around. Last chance – we go around the lake…still fog. 1am and we call it a night. I check the hotel webcam in the morning and they got nothing. So sad that it was right there but couldn't get away from the fog.