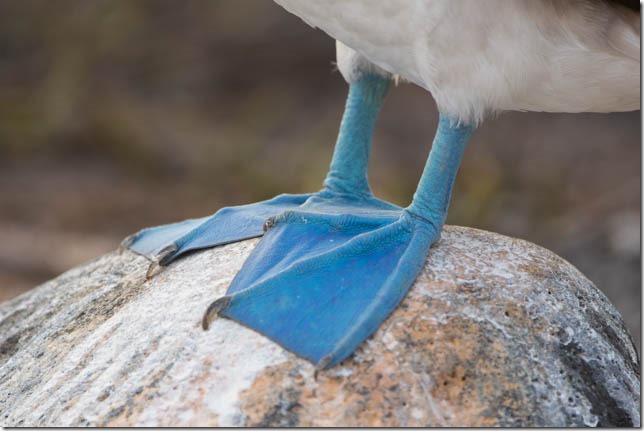 Up for 6am start today for our last trip of the cruise to North Seymour.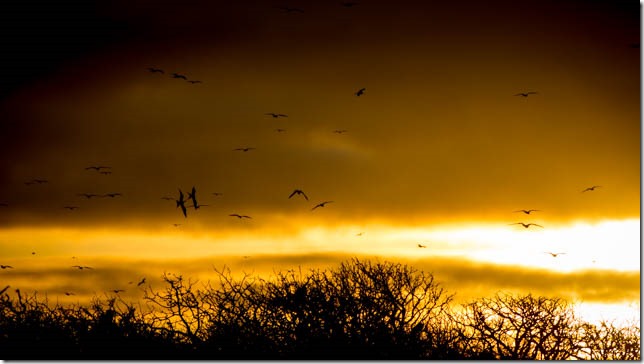 Here we're on the hunt for Blue Footed Boobies,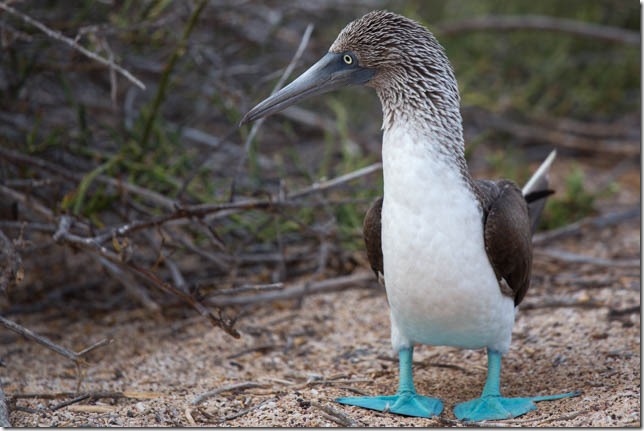 which we found a few nice specimens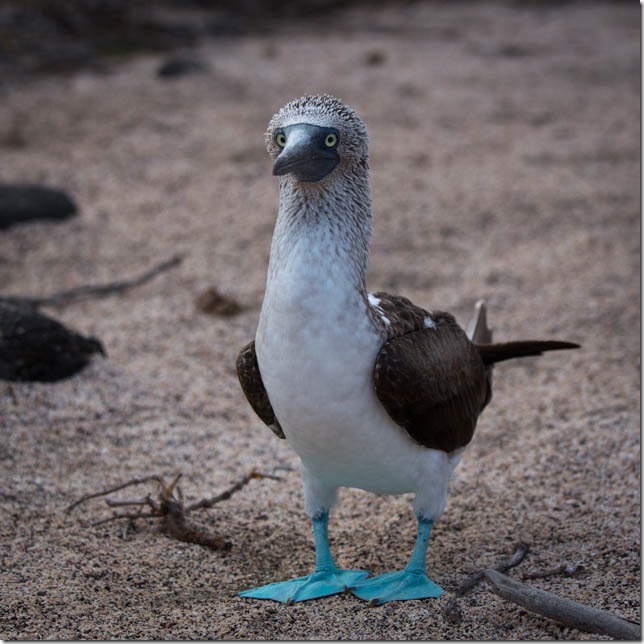 that sat fairly still while we took photos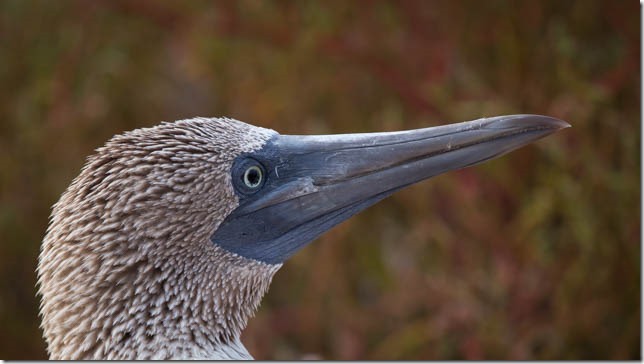 and even did a little run for us.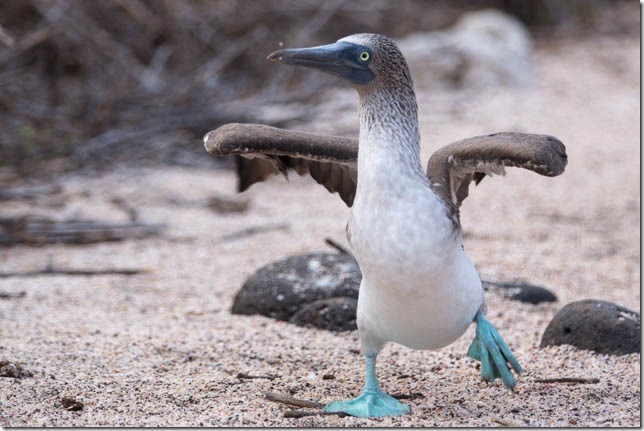 We also saw Frigate birds who look like this when their breast sack is deflated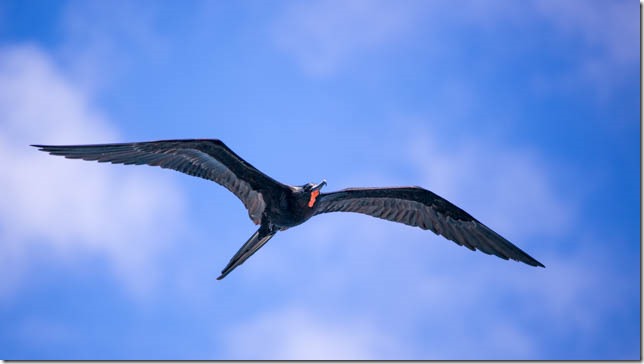 and when they inflate it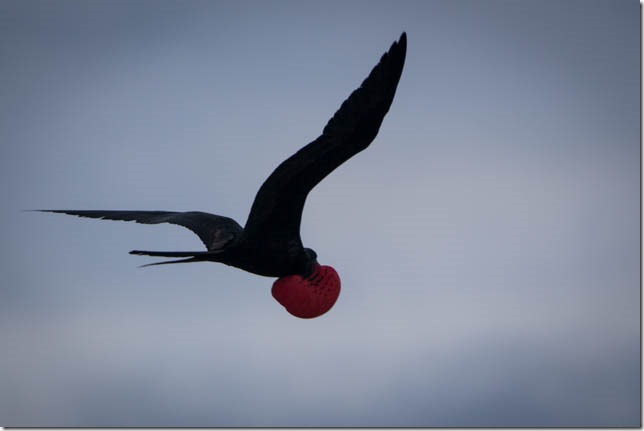 look like a whole new bird.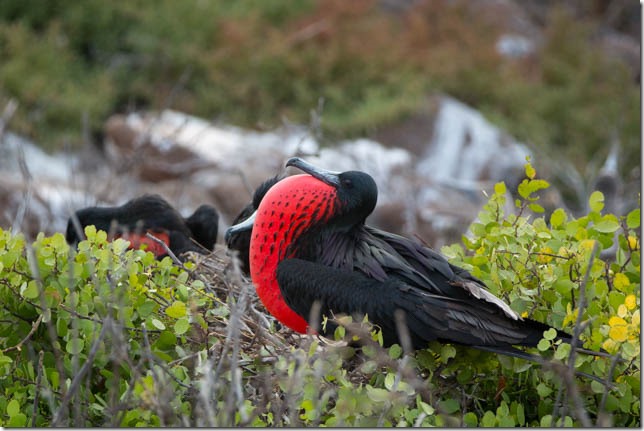 There was of course the obligatory sea lion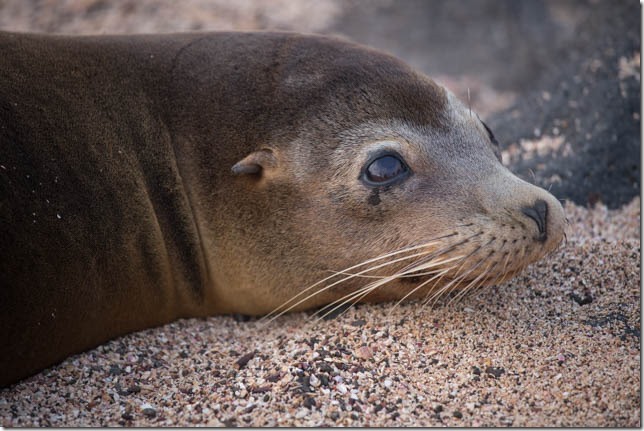 and Galapagos crabs.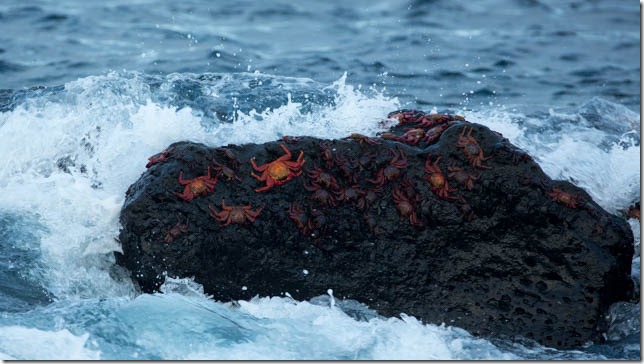 Back on boards and final pack of the room and loaded onto our final zodiac trip to the shore.
Then a bus ride to the airport on Baltra where we say goodbye to most people.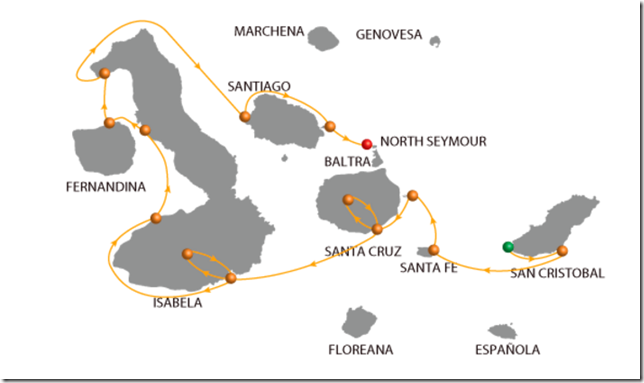 Then our free bus to the ferry, a $1 ferry ride across to the north of Santa Cruz and then we split a cab with the lovely spanish ladies who saved me with their cold and flu tablets.
Our accommodation is kind enough to let us into our little apartment early so we can drop our bags etc. It has a kitchen and a lounge chair and multiple beds and feels so massive after a week on the boat.
Then a quick walk to next door to drop off our week+ of laundry to get done a $1/kg – sweet deal.
Quick catchup on the world before we wander round the corner for lunch. Then some more catching up on the world like seeing Bolt got his Triple Triple before finding dinner.