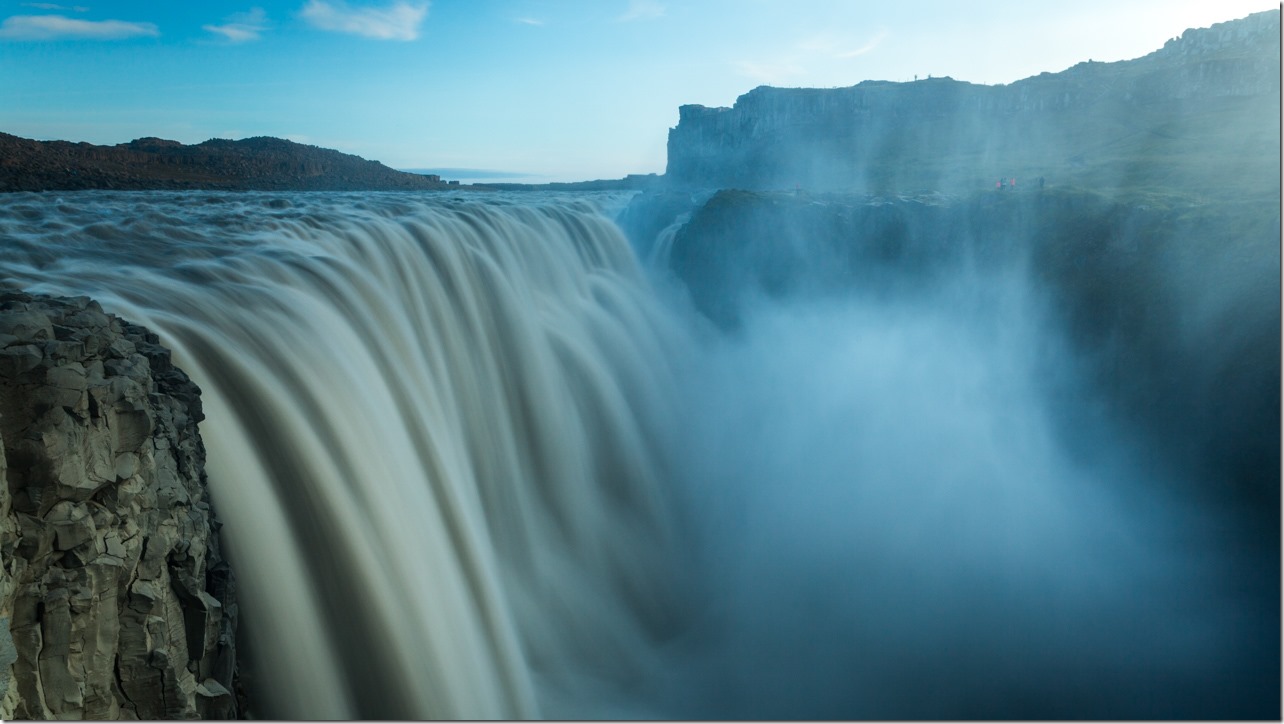 This morning we set off on a little adventure to find the location of a photo I'd spotted – Bjolfur. It's just before the turnoff to Seydisfjordur. It's a small gravel road and all I have is my memory of the photo and a rough lat/long other than the name. We find the sign that matches and it is indeed a gravel road. We putter along and the road gets a lot rougher and rougher. We hit a steep bit with pretty large rocks…at this point if I was driving I would have stopped. John seemed to think it was fine so I held my breath and all that came to mind was the fact we don't have a real spare…just goo and hoped we didn't tear the inside wall of the tyre or we were stuffed. We made it over that bit and continued on. I don't remember reading it being this bad. We hit another really hairy bit – very steep, loose and rough…again I think I wouldn't have gone up….but up we went…meanwhile I'm hoping we don't lose traction slide backwards and sideways and roll. As we continue on, it gets quite narrow and while we can drive now I wonder if we'll hit something too 4WD and not have room to turn around. Eventually we pull over and find somewhere we can turn the car and continue on foot.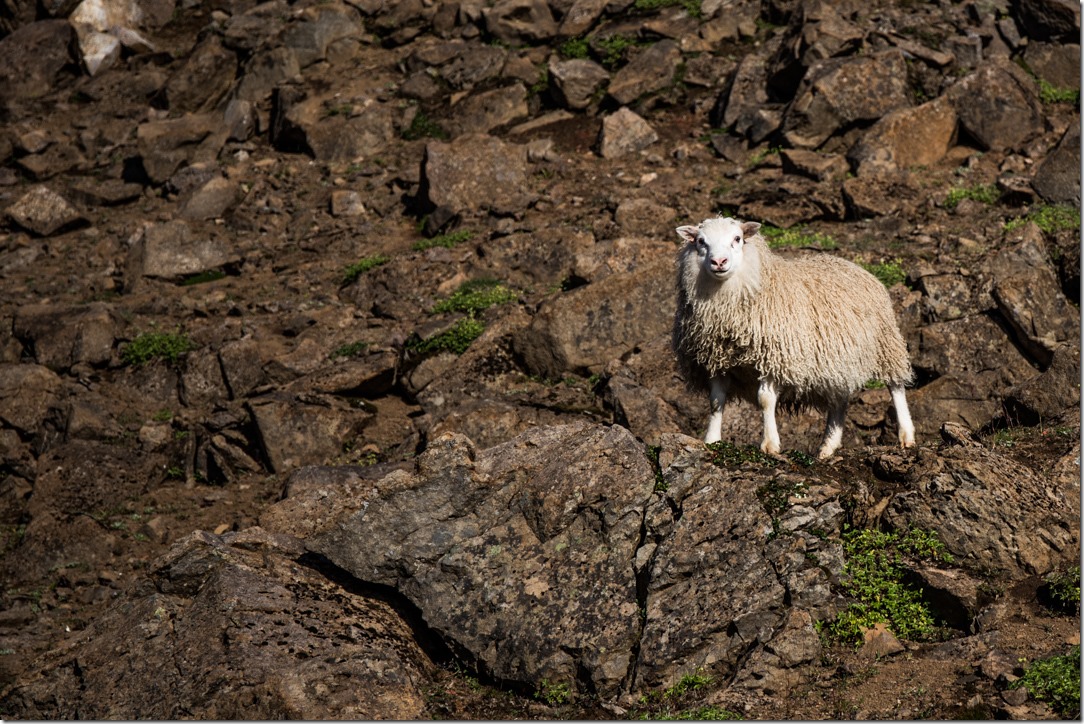 The local sheep look up as we walk by – not sure if the ram (not pictured) is grumpy or inquisitive at our presence.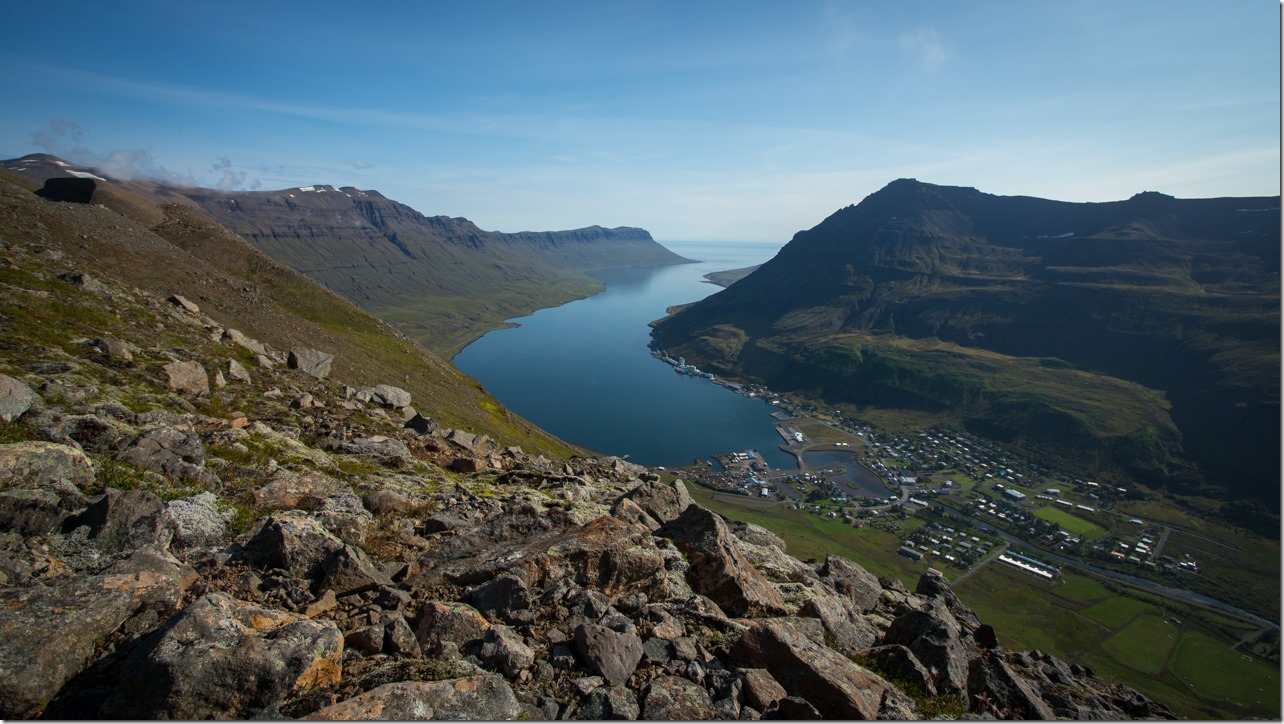 We continue on over the ridge and walk up to the bigger rock area – this is it…this is the shot I've seen. So we grab a few photos and admire the view and head back to the car. As we head back down towards the road I re-check my notes and I've definitely written "passable by normal car and bus". Hmm…me thinks I'm missing a NOT here and then also see my notes say 2.5hr walk. I think we should have stopped at the first sign…oops.

We continue on to Seydisfjordur cause we've come all this way we might aswell have a look at the town we could see from up high.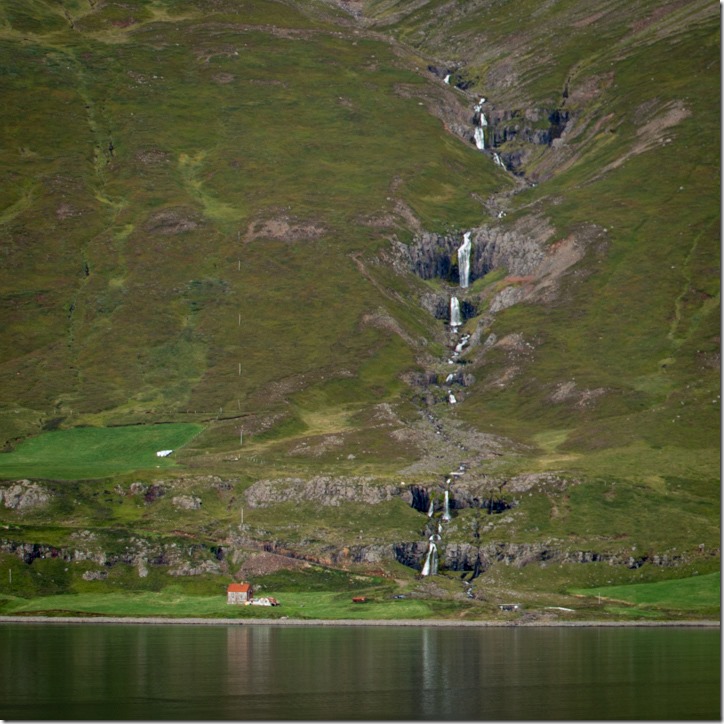 We go to the end of the road and admire the big cliffs around before heading back to town where we thought we spotted a restaurant that has real coffee.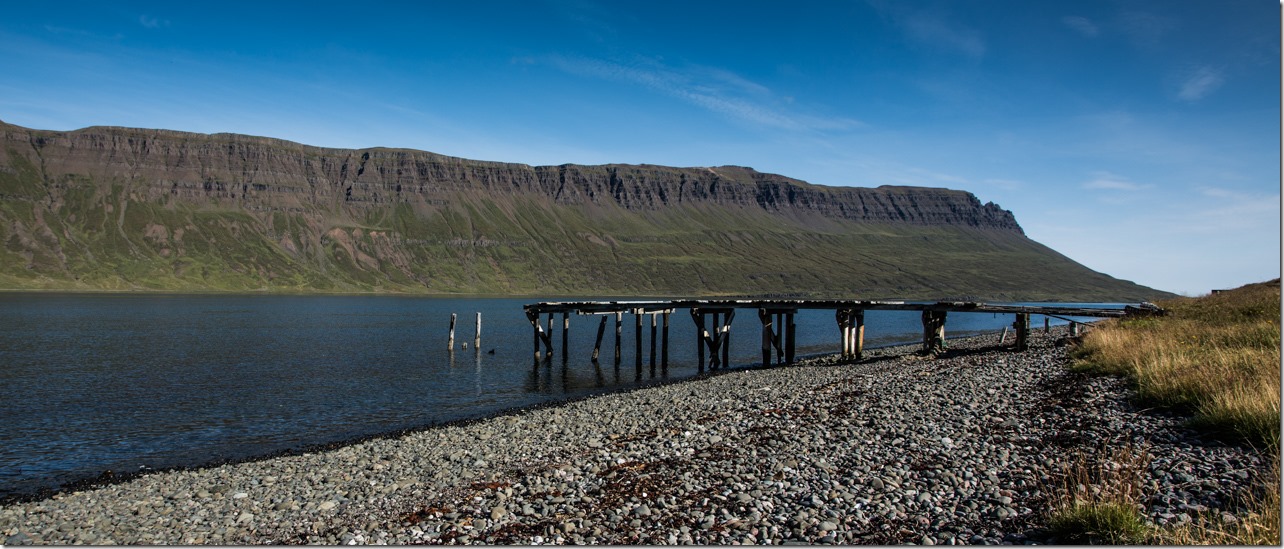 We pull into Hotel Aldan and they indeed do sell real coffee and as a bonus their "mains" are buy 1 get 1 free for lunch time which starts in just over half an hour…so we hang round drinking our coffee and then order some steak which would be hideously expensive but it's half price so now it's only expensive.
We continue north to our hotel for the next 2 days in Reykjahlíð, were we dump a few things and do some hand washing before heading to Dettifoss.
As we have the whole afternoon we try both sides. First the west side (via the 862) which is a paved road.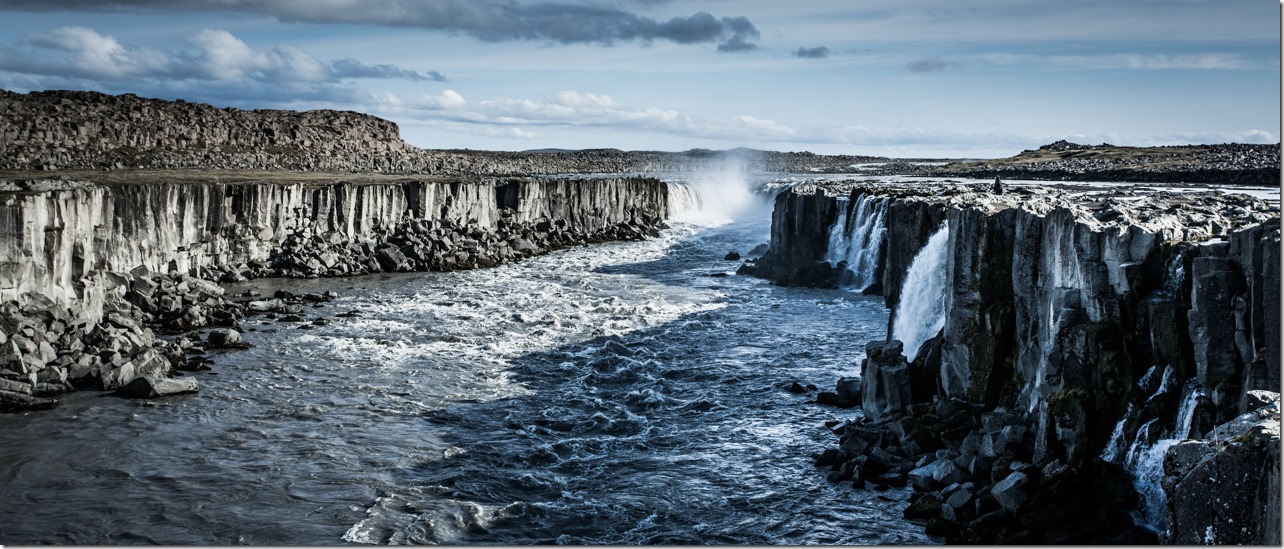 This side gets you really close but doesn't give you a great view (in my opinion). Good if you like to stand in the spray and get wet. This also gives you the west side access to Sellfoss – again I think the east is better.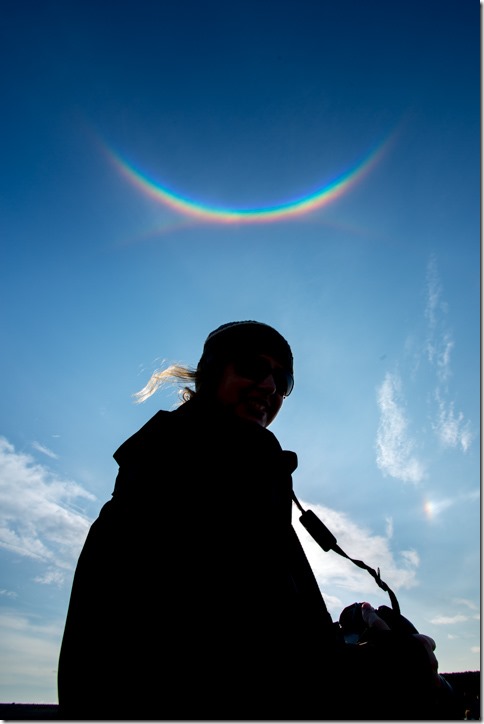 On the way back to the car we notice what looks like a giant rainbow way up in the sky but like a crescent moon.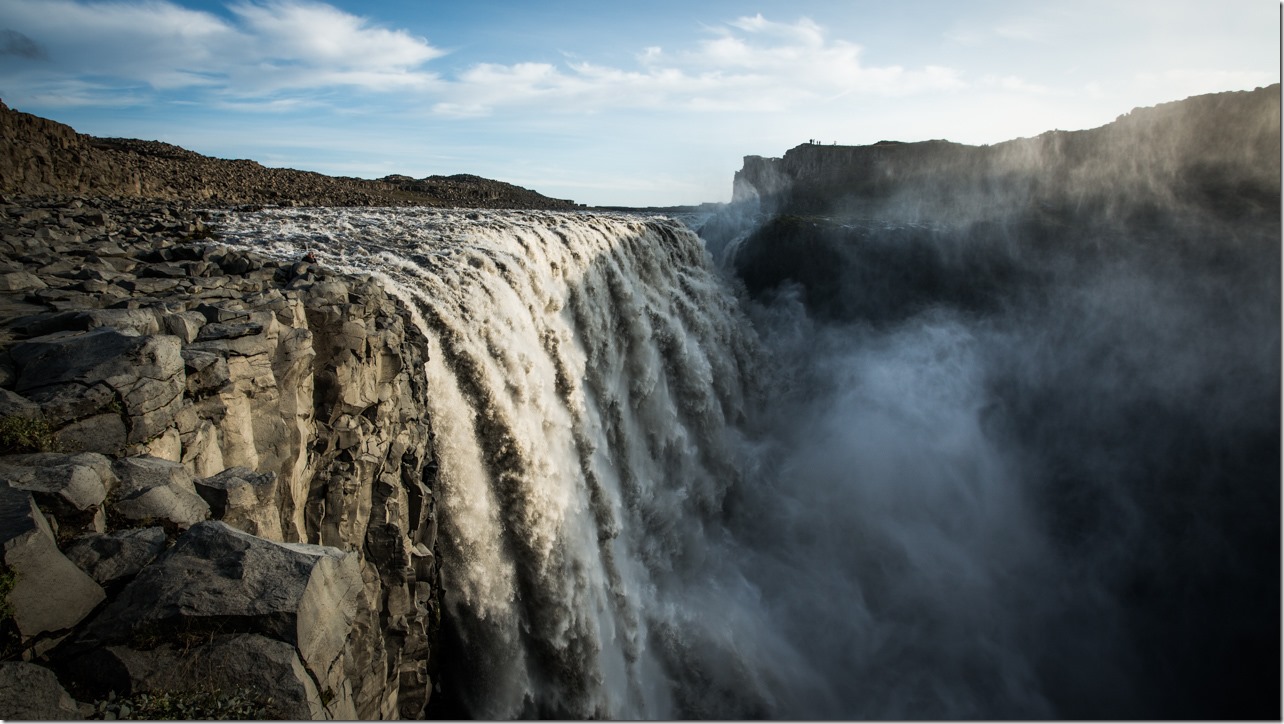 Next the East side (via the 864) which is gravel. This is the side you'd be familiar with if you've seen the opening scene of Prometheus.
This waterfall has a massive amount of water coming out of it.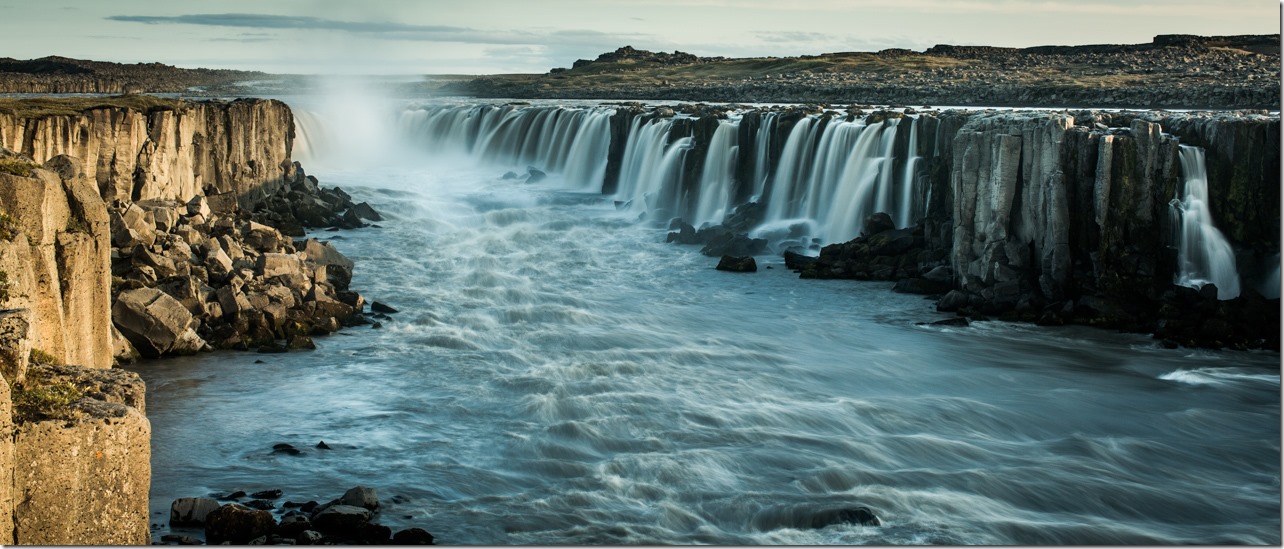 Upstream there is it's little sister Sellfoss (not to be confused with the town of the same name just of the Golden Circle in the South of Iceland).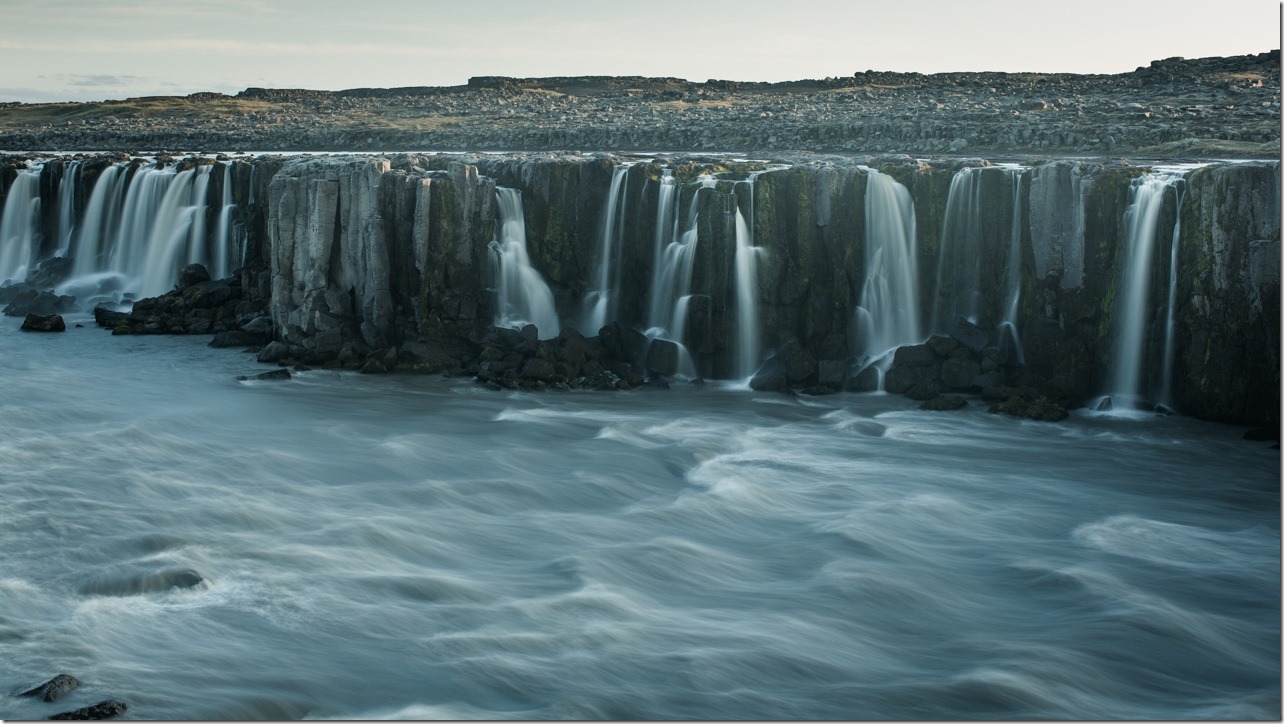 It's also very cool as it has so many little cascades entering it. The west side is also the best outlook on it. The path is a bit sketchy so I take my old lady walking pole. I've been irrationally overly cautious with rough surfaces and I thought this might give me more confidence. I have 2 big fears on rougher ground at the moment. The first – slipping in general and falling on my elbow which would be insanely painful. The second is using my left arm to push off or lower around bigger boulders and me not being able to hold the weight and toppling. I'm usually a slow scrambler but currently I'm tortoise pace. Eventually I get there.
Then back to the hotel for the night. This hotel shows last night's webcam sky footage and the last 2 nights It's had northern lights so fingers crossed we're awake it it appears.