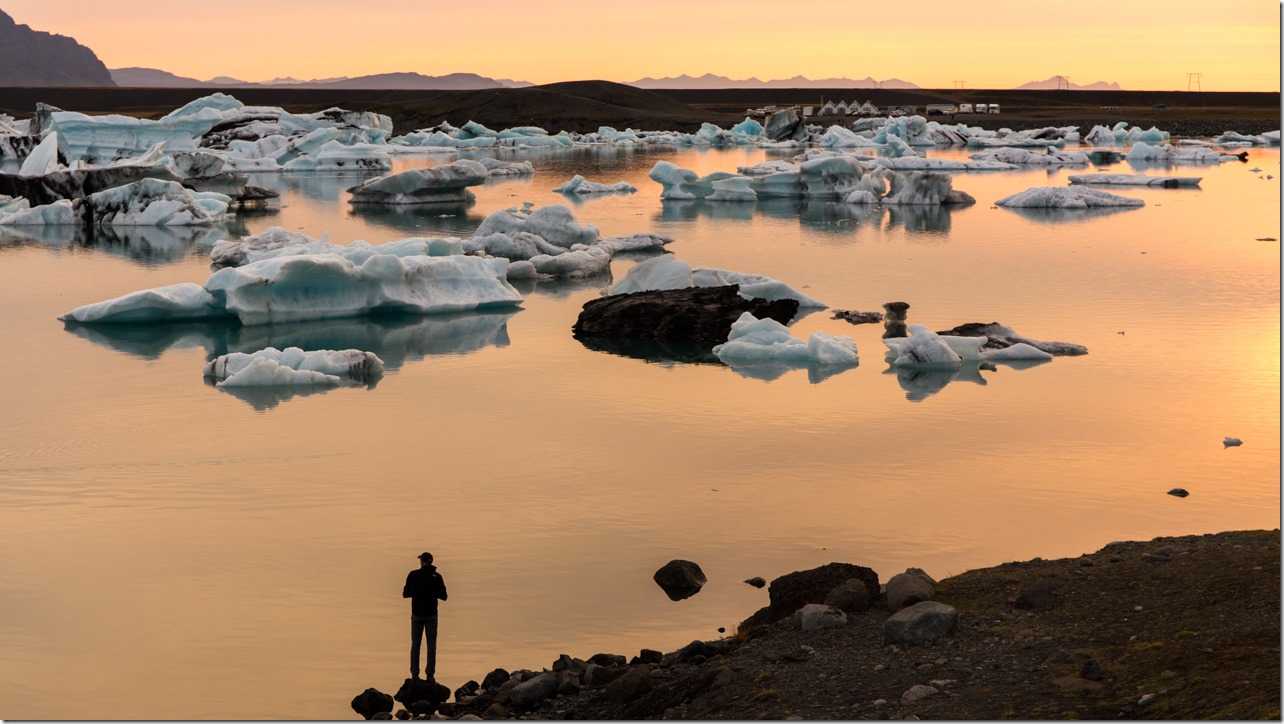 After being told about the previous night's Northern Lights I woke about once an hour and looked out the window in hope of the elusive green in the sky to no avail. Up early for sunrise to head back to Jökulsárlón to get the Icebergs in the morning light. We headed for the beach and noticed as we crossed the bridge it appeared empty. We pulled in and confirmed the beach was clear other than a few oversized ice cubes.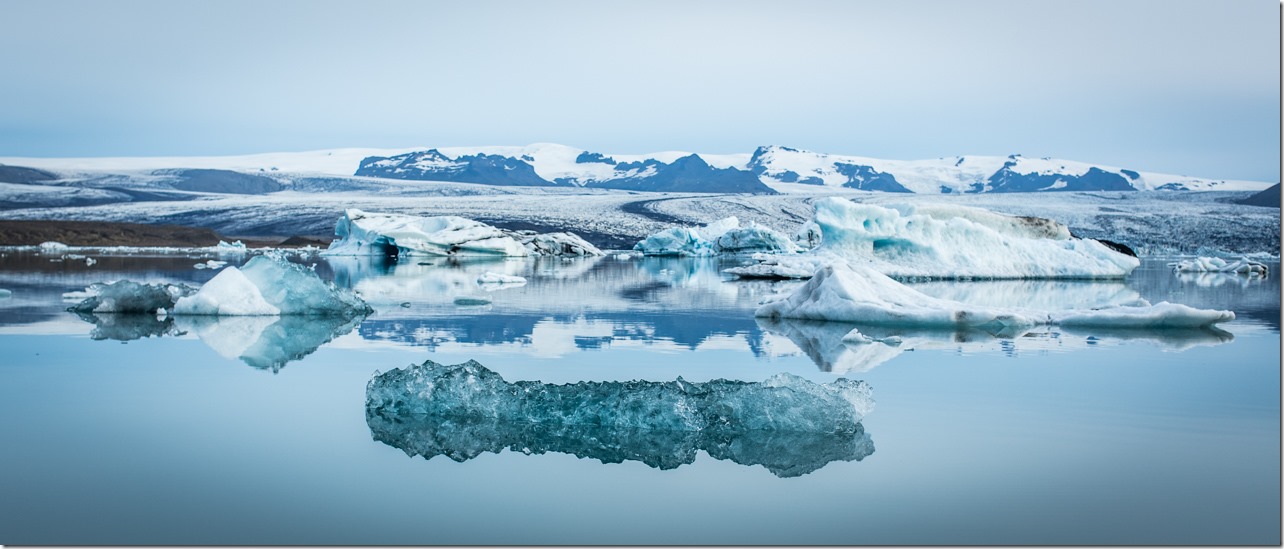 We decided to check out the lagoon instead. As we crossed the road everything was still – the icebergs just sitting there and then like something out of Dark City the switch was flicked and the icebergs started to move.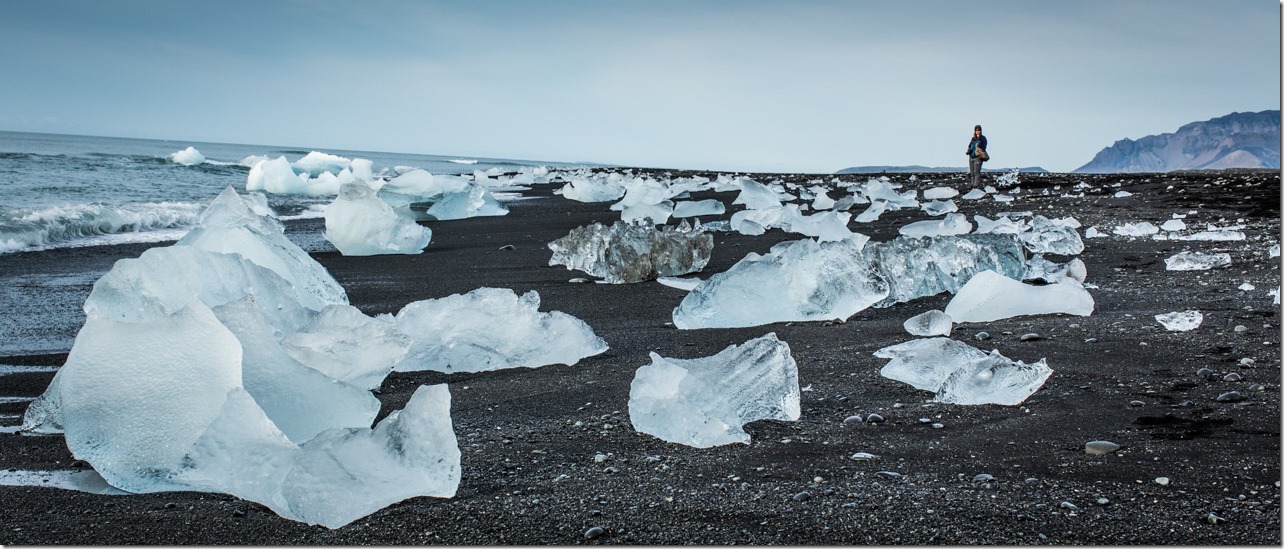 We wandered around the other side of the lagoon to where we explored yesterday. The sky had a light cloud cover when combined with the light on the lagoon gave it a sheet look. It was really beautiful and only 1 other person there. I was expecting to at least see a dozen keen photographers. We wondered if those that did turn up just left when they saw the empty beach.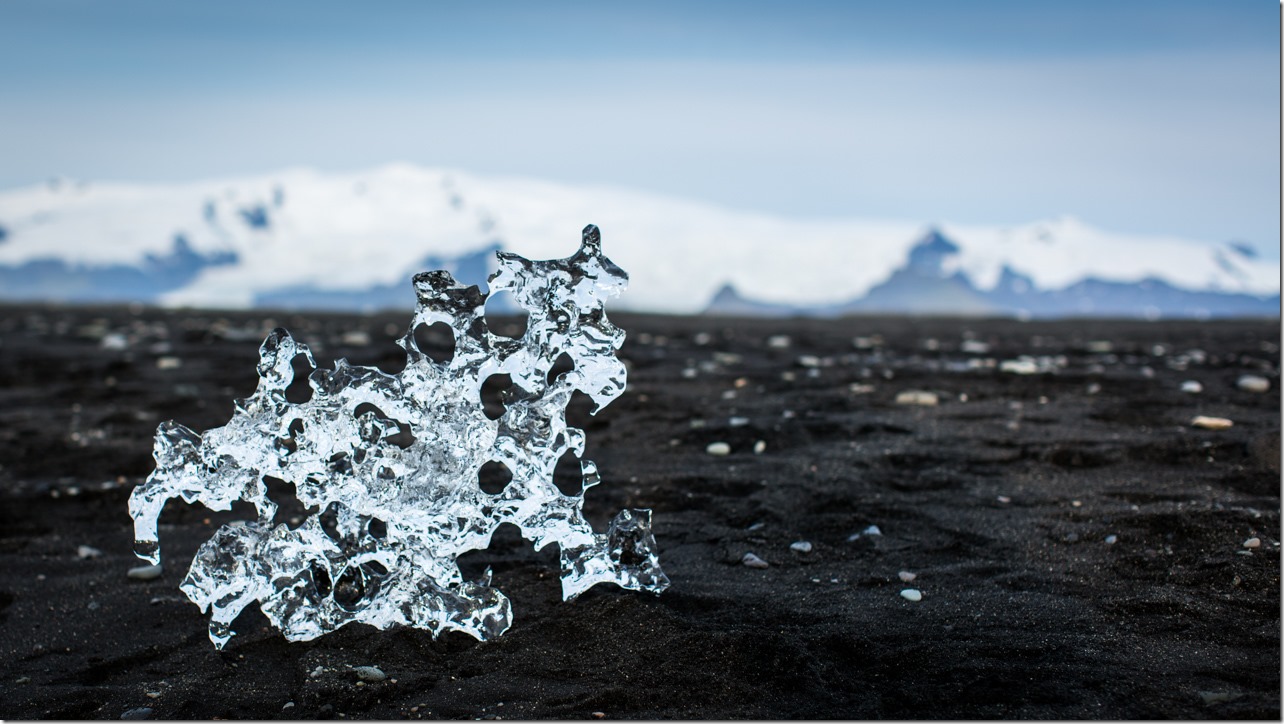 After wandering around for a good hour we ventured back to the beach. There are quite a few campers etc. here and even they aren't up yet.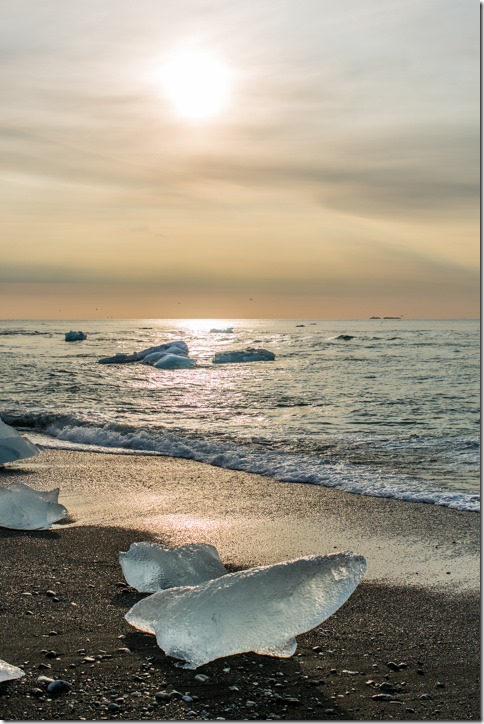 By now some of the iceburgs have washed ashore and the beach is again littered with bits of ice.
We have this completely to ourselves while everyone else is asleep. It's like being a kid in a candy store. Bonus is because everyone else is sleeping there are no footprints – it's like we're the first people to walk this beach.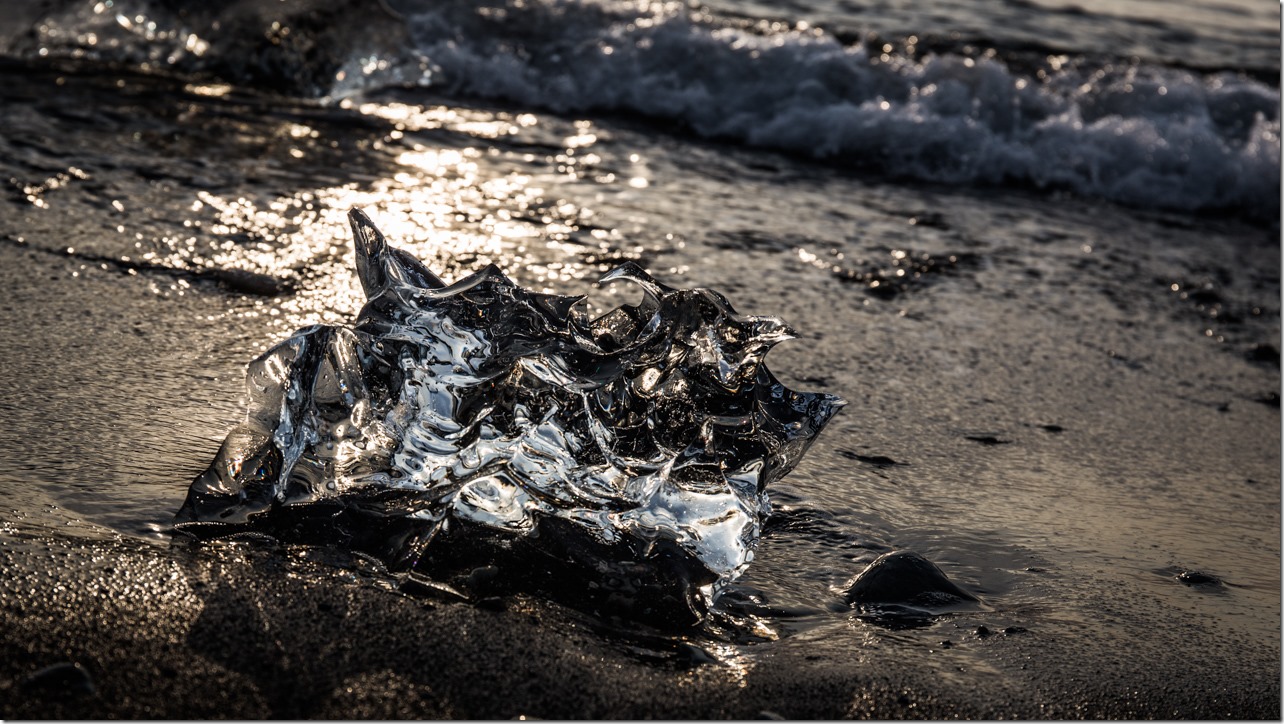 After about an hour I'm getting a bit cold – even with decent clothing 6 degrees gets cold after awhile and we've probably taken way too many pictures of ice we head back to our accommodation to get breakfast etc.
We head into Hofn to get some fuel as we're quite low and then head towards the "Viking Café" as on his land is access to Stokknes Beach. After paying, we drive down and for a moment I think I'm in the wrong place till I turn around.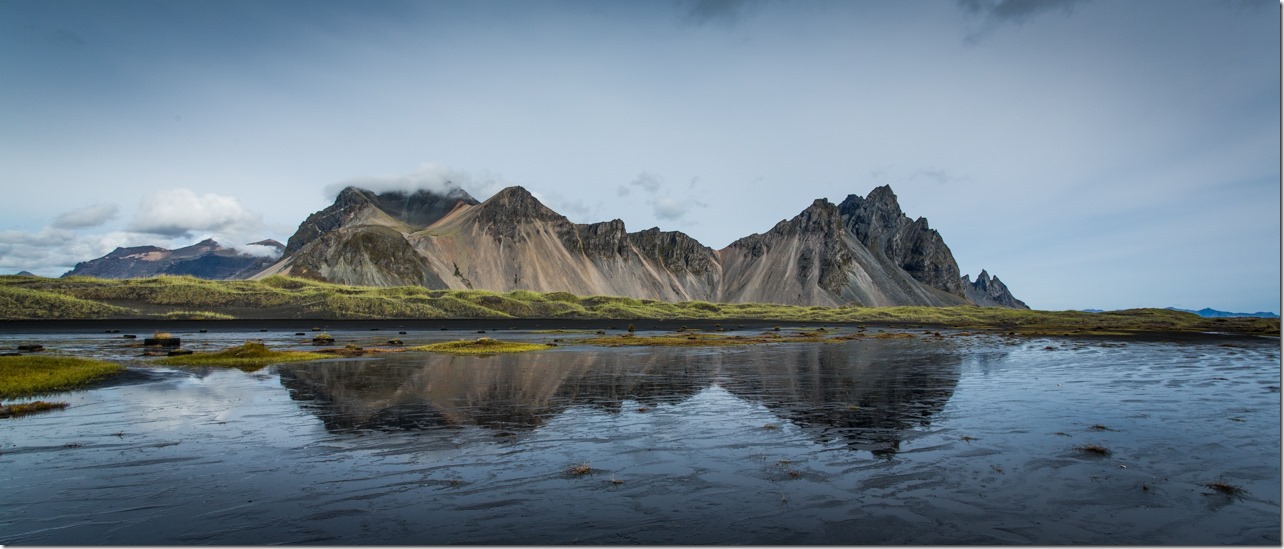 The big mountain as a backdrop, then black sand dunes with green grass tuffs and a tidal lake with just enough water for a good reflection – this is what I came for. We rand into a couple of blokes who'd been here yesterday and had a bit of a chat. They'd found Jökulsárlón disappointing as the beach was empty. Ha – they must have been there at the turn of the tide – it did catch some people out.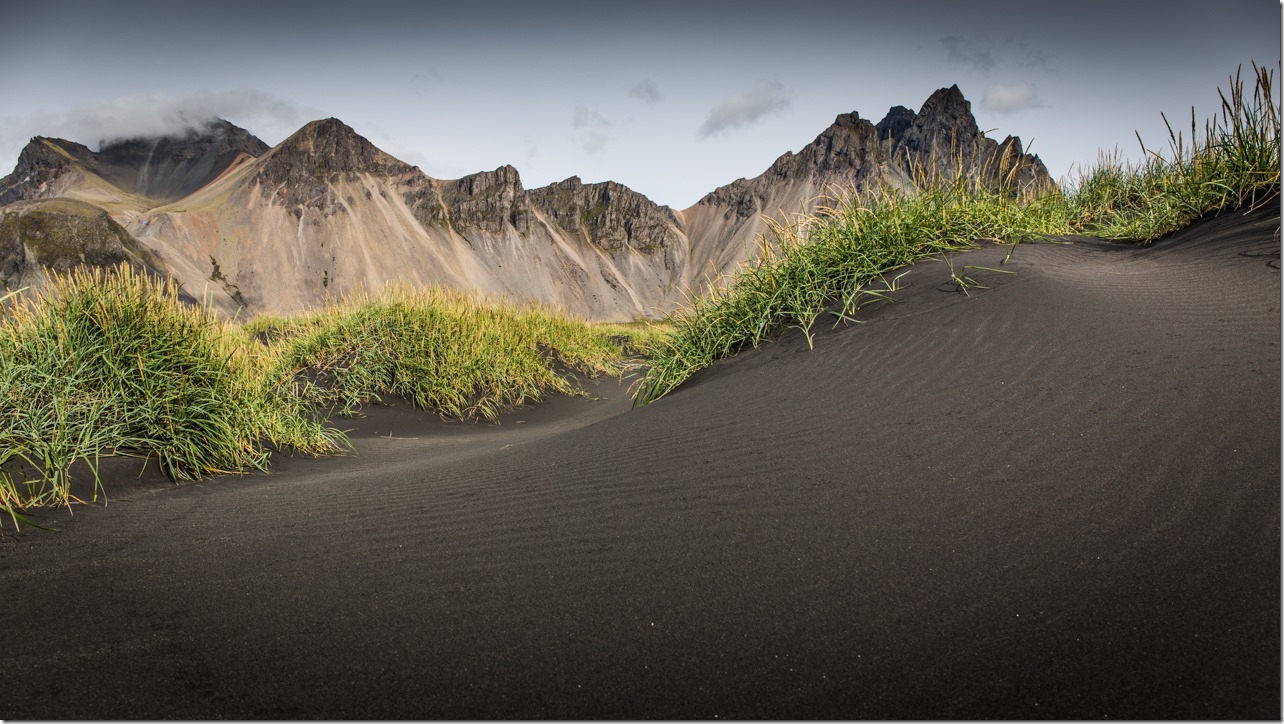 We wandered around the black dunes – again finding spots with no footprints. The sand is so fine and a little sticky it almost feels like ash.
Getting on in the day we head back to the ring road and through our first Icelandic tunnel. This one is a good introduction as it has 2 lanes.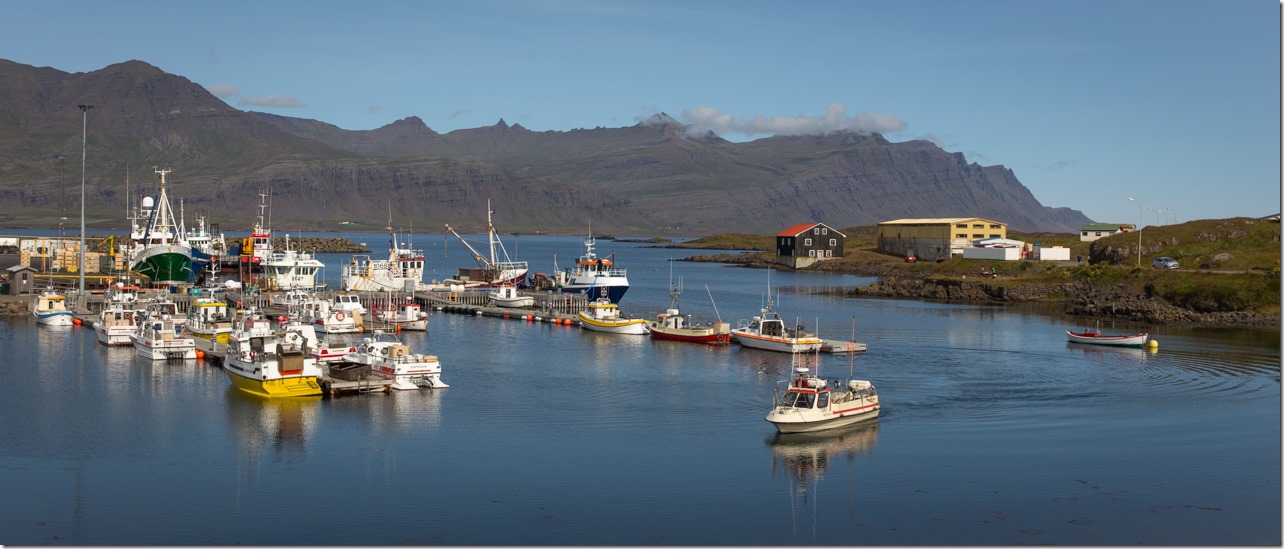 Stomachs are getting rumbly and so we pull into the first town we find at Djúpivogur to get some lunch.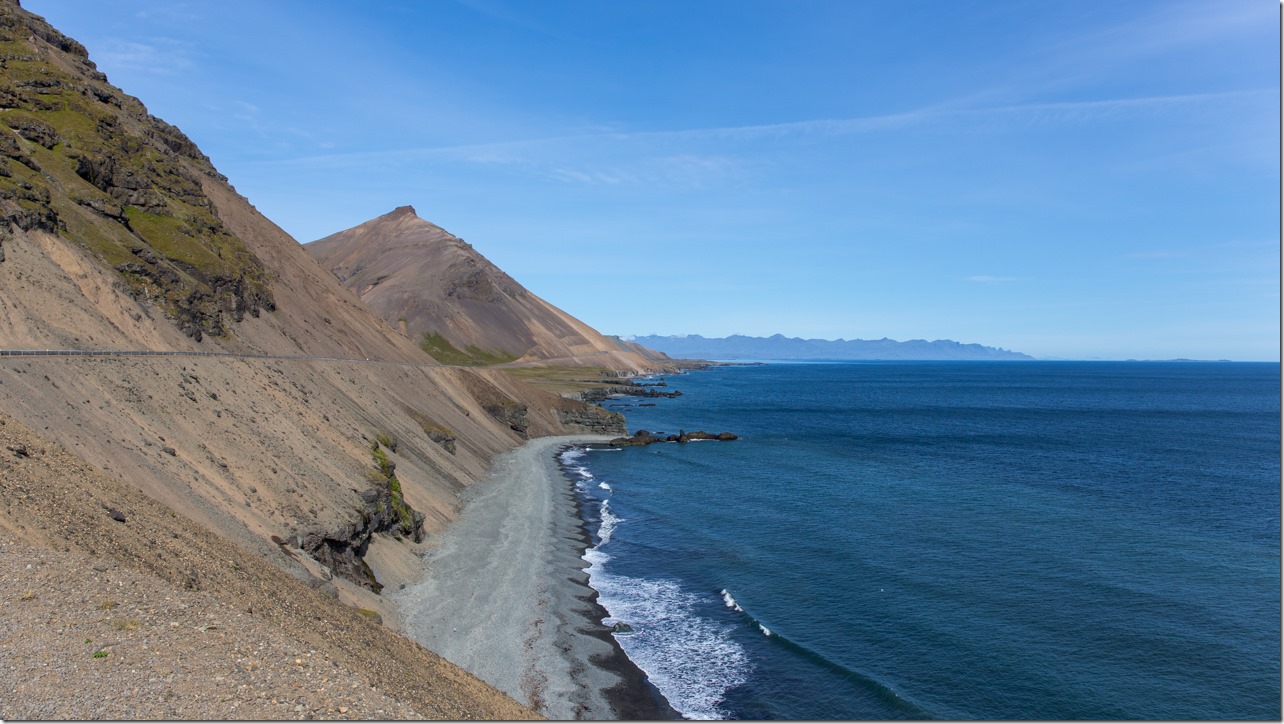 Now with full stomachs we make the final drive to our accommodation for the night just outside of Egilsstaðir. Both quite tired from all the travel we crash – so that's us done for the day. Hoping to snooze for a bit and then wake up to look for more green skies through the night.