24 hours of travel and here we are in Seattle. It is never fun to travel 15,000 KM but this trip was actually quite good. We flew Air New Zealand, a 777-200 from Brisbane to Auckland which was very rooming in economy then a classic 747-400 to San Francisco. Both planes had awesome entertainment systems, large personal LCD screens with 70 movies, 170 television shows all on demand. Interesting they let you start watching straight away, I didn't even realise we had landed in Auckland until Top Gear suddenly turned off…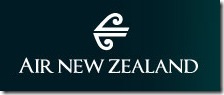 This was the first time we had entered the US from San Francisco rather then LA, it was rather quite and a nice airport, recommend it. We did have the fun of hitting customs in the middle of the pack, everyone after us was moved into the additional lines / US lines. We were processed last but had plenty time to spare.
So compared to last year I'm rating Air New Zealand Cattle class higher then Qantas.
Here we are on the other side of the world, and it is still Saturday! We have one week here then off to DC.